History
---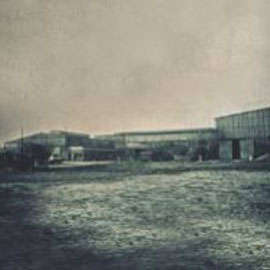 60's
1963 established as fifth steel foundry in Turkey
1967 the foundry moved to the 10.000m2 area and started use first EAF 500 kg capacity in Turkey
---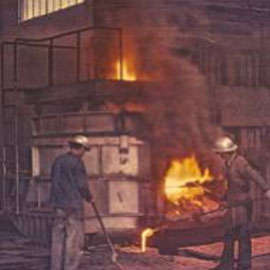 70's
1973 designed and produced a modern Arc Furnace, 6MT capacity
---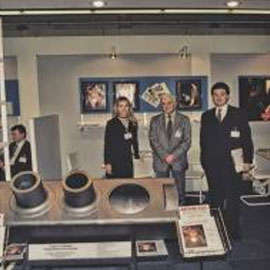 90's
1994 started to use Induction Furnace, 3MT capacity
1995 made its first export to Netherlands
1998 moved to its new plant in Tuzla (34.000m2)
---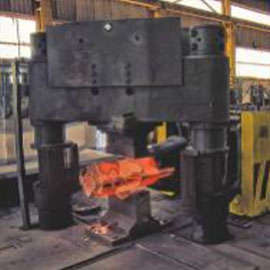 00's
2002 started to use NovaCast Simulation Program
2006 put into use Induction Holding Furnace, 8MT capacity
2007 put into use first Open Die Forging facility in Turkey
2009 put into use first AOD Converter in Turkey
---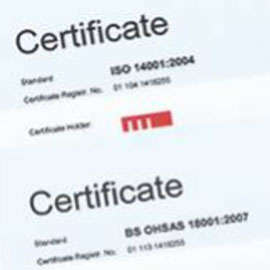 10's
2010 extended the lenght of building and changed layout
2011 put into use of Semi-Automatic Moulding Line, 9 moulds/hrs capacity
2012 decided to implement Lean Management and commissioned American Lean Management Society
2013 started to use MagmaSoft Simulation Program
2014 ISO 14001:2004 and OHSAS 18001:2007 certified
2014 put into use Induction Furnace, 8MT capacity
2018 Can Akbaşoğlu Back in Management
2018 Goverment Supported R&D Center

Management Approach

Responsibility and Transparency
Upholding AKMETAL Culture and our core values, being responsible and managing in line with the corporate rules.
Participation
Promoting participation and creating "One Single Mind" in the company for decision making.
Strategy
Fullfilling the requirement of excellence and shaping the future according to long term benefits of the company.
Vision, Mission, Values
OUR VISION
Aiming best steel foundry in Europe, in the eye of customers, shareholders, employees and suppliers.
OUR MISSION
To provide excellent service to our customers who are leading in their field, and to establish long term mutually confidence by our speed, flexibility and ingenuity which are the qualities that successful businesses rely on today.
OUR VALUES
Business ethics, integrity and honesty
Our employees
Our customers