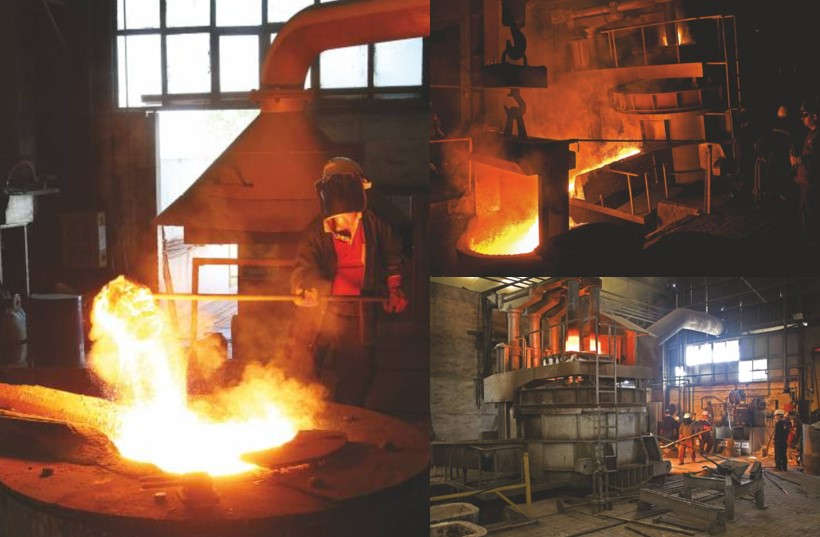 Akmetal has its in house produced Electric Arc Furnace with 8 tons melting capacity and the only Turkish Steel Foundry in operation since 1972 powered by ABB (former Brown Boveri). It can perform all desired metallurgical reactions such as oxygen blowing and carbon injection for dephosphorization (phosphor removal) to produce highest quality steel.
    8 Tons Induction furnace by EGES started operation in 2015 and doubled the melting capacity of the foundry since then.
    3,5 Tons capacity Inductotherm and 750 kgs capacity Indemak Induction furnaces help Akmetal to be flexible in its pouring line in small & medium size products as well as rapid prototyping.